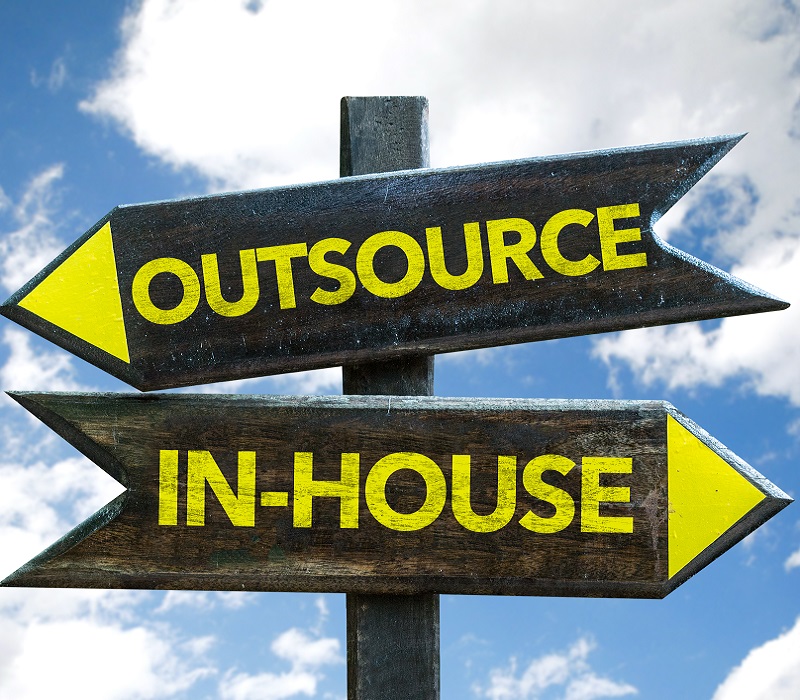 Contract electronics assembly – is such outsourcing worthwhile?
Many companies choose to outsource some of their processes instead of investing in the development of their own structures and resources. The most common is outsourcing of IT, accounting, sales support or marketing processes. What, in this case, does the issue of outsourcing production processes look like? Is it possible to implement such a solution, and if so, is it profitable at all? And finally: is it not too problematic? These and many other questions are answered in this article.
Outsourcing of production processes in electronics assembly – possibilities
When considering outsourcing electronics installation, we need to analyze the potential benefits it can provide. By using such a solution:
We have a greater opportunity to focus solely on our own business (e.g., product development, distribution strategy, sales, etc.);
We don't need to invest in our own production facilities or incur costs associated with maintaining appropriately qualified staff;
We have secured more capacity from a service provider that may be needed suddenly if demand for our products increases;
We benefit from comprehensive electronics manufacturing – working with a full-service EMS provider gives us the ability to expand as our needs grow (from PCB manufacturing to assembly and additional services);
We get a guarantee of high quality – our potential supplier takes care of it in order to maintain a proper position on the market.
Contract electronics assembly – how to choose a service provider?
There are many service providers on the market, but once we take into account specific, rather stringent evaluation criteria, it turns out that there are really only a few good EMS partners available. So which should be taken into consideration?
Experience and qualifications – how many years the company has been in business and what client portfolio it has.
The scope of the services provided – we should check what possibilities a potential contractor offers to expand the scope of cooperation in the future. If we are thinking of full outsourcing, we should carefully analyse all the details.
Production quality and available technology – it's a good idea to verify available certifications and manufacturing resources, and for SMT assembly services, it's essential to verify performance metrics.
Quality of customer service and method of cooperation – working with an external service provider should be based on efficient communication and a fully professional approach to the customer. The willingness of a potential vendor to learn about the specifics of our industry and the interest in our products is the first and key step on the road to long-term and successful cooperation.
Contract electronics assembly – types of assembly
There are two electronics assembly technologies available in the market – surface mount SMT and through-hole THT. The first one is based on automatic placement of components on the board surface after the solder paste is applied through a stencil and then goes through an oven and AOI inspection. SMT assembly is perfect for small size and mass produced components. It guarantees excellent precision and full repeatability. THT assembly, so-called through-hole assembly, consists of putting the legs of the component through the appropriate holes in the board and soldering them on the other side. Joining can be done manually, "in waves" – using a machine or by spraying. In the case of this method, the disadvantages will be the time and cost of implementation, which definitely exceeds the cost of SMT assembly. Therefore, it is worth taking this into account when designing electronics – so that the final product is attractive to sell on the market.
For this reason, we offer one of the most efficient assembly methods, namely SMD assembly. The commissioned production process takes place in this case in an automated mode, i.e. repeatable, and is characterized by very high quality.
SMT assembly benefits include:
device miniaturization and high density of component placement,
the ability to arrange components on both sides of the PCB,
better electrical properties of the PCBs,
better mechanical properties under shock or vibration,
the ability to combine SMT machines into a production line,
lower production costs for serial quantities.
👉 See what your company can gain by outsourcing fully contracted electronics assembly.
When you choose full service outsourcing, you'll be able to focus on what you know best with peace of mind, and delegate a portion of your business to a trusted EMS partner.
👉 Full outsourcing concerns all production processes
– from production documentation to PCB production, assemblies, additional services and finished product delivered to a specified location.

Are you looking for an electronics vendor, EMS partner? Feel free to contact us directly.