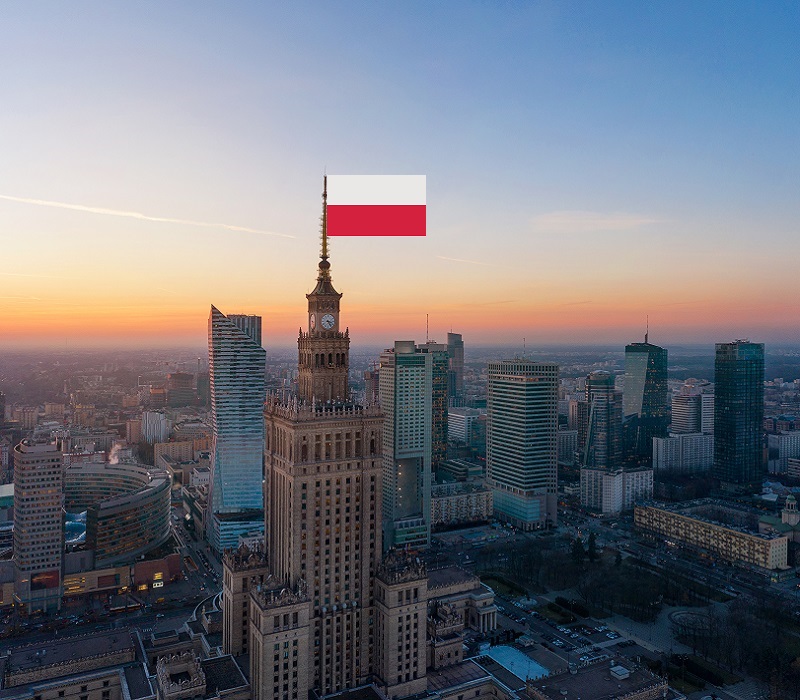 Electronics manufacturing in Poland
Many people may think that electronics manufacturing is not in the domain of our domestic market and this one that already exists operates with a substantial involvement of service outsourcing, inter alia, from China. Of course, the market of the Far East will be significant here for a number of reasons although the situation connected with the coronavirus outbreak undoubtedly temporarily revaluated the importance of local companies. Suddenly, major electronics manufacturers in Poland gained a great importance due to, first of all, their availability. The pandemic situation also contributed to the fact that the electronics manufacturers in Poland, but not only, placed more emphasis on the diversification of risk linked to the selection of electronics service suppliers.
For example, a consumer electronics manufacturer that outsourced hitherto the majority of its production to the non-European market suddenly faced a difficult situation connected with a blockade almost of the entire supply chain and consequently limitation or even suspension of current operations. Fortunately, at present the situation is stabilising and while unfreezing business activities increased awareness of risk connected with the pandemic can be observed which naturally directs entrepreneurs' attention to the Polish market of electronics manufacturers. However, this hard experience resulted in the fact that the electronics manufacturers in Poland became more important.
We also feel significantly increased interest in our services. Printor Electronic Manufacturing which for almost 40 years successfully has operated on the market has contract electronics manufacturing in its domain.
Polish electronics manufacturer – Printor
pcb manufacture – production in-house
assembly SMT
assembly THT
component Handling
final assembly
and a set of additional services, such as: testing, programming, covering of ready products with varnishes or protective fillers
We are continually developing to meet the requirements of our customers and the main factor is high quality and timeliness which make the guarantee of our reliability. Such substantial requirements involve also modern production machines, ESD protection guaranteeing no damage to sensitive components by electrostatic energy during their assembly. Permanent monitoring of quality indicators at each stage of manufacturing, regular trainings in combination with years of experience result in high quality awarded with Quality Management System Certificates. Furthermore, in our company we have employees who from several years at least have specialised in such fields as through-hole technology (THT), surface-mount technology (SMT), PCB production. Their experience is of great value to us. Printor as an electronics manufacturer is also committed to providing the highest level of services and support for our Customers. Therefore, the customer service department which every day is in contact with our Customers and partners is at full disposal, always in open and friendly communication.
Electronics manufacturing in Poland
Moving towards statistics we can boldly say that our domestic electronics manufacturing is enormous because already in 2014 our industry came first in electronics manufacturing in the European Union and we earned about 14 billion EUR. At that time also 50% of electronic devices manufactured in the EU were made just in Poland, and 80 – 85% of electronics were exported abroad (information derived from the data posted on the Rzeczpospolita website).
Electronics manufacturing in Poland is versatile, from household appliances through telephones to industrial devices. According to the data our biggest European contractors in terms of export include Germany, Great Britain and Czech Republic and exported products also contain electronics. In particular, the former ones especially value high quality products and are living proof that electronics manufacturers in Poland deserve considerable recognition. As Printor, we gained recognition on a foreign market not only due to high quality but also balanced prices. As compared to China from which the consignment arrives after several weeks our services are at your fingertips.
In summary, a demanding electronics manufacturer will certainly appreciate such aspects of cooperation with the supplier as high product quality and committed services at each stage of the performance of the contract. There are many companies that manufacture electronics in Poland; it is worth betting on such one which will be a solid and reliable business partner, a company which will ensure a comprehensive range of services while maintaining high quality at the same time. Bet on cooperation with Printor.
We are pleased to cooperate with manufacturers looking for partners in the field of contract electronics manufacturing.
https://printor.pl/en/about-us
Watch the video – learn about us how we work and what we can do for you?