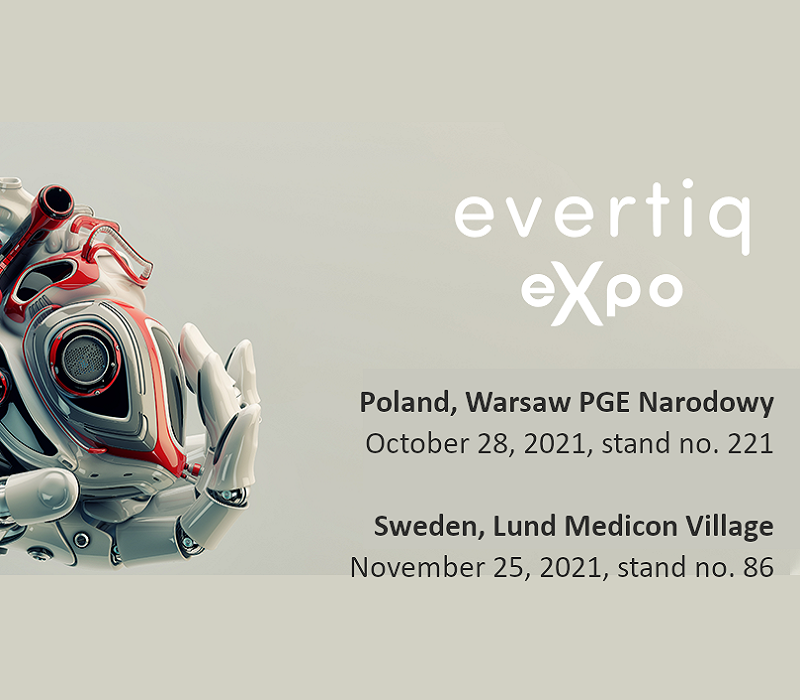 Printor at the Evertiq Expo in Warsaw on 28/10/2021 and Evertiq Expo in Lund on 25/11/2021
We would like to cordially invite you to visit our stand and meet us during the forthcoming conferences, where we will be participating as an exhibitor.
We are very pleased to inform you that we will finally be able to meet face to face during the next Evertiq Expo conference in Warsaw on 28/10/2021 (PGE Narodowy, stand No. 221) and at the Evertiq Expo in Lund on 25/11/2021 (Medicon Village, stand No. 86).
We sincerely hope that you will be able to visit our stand and meet us at one of the conferences. It is the perfect opportunity to take part in many meetings, discuss new ideas, establish partnerships and share industry experience.
For over 40 years, we have been the EMS partner for many of our customers. During the last four decades, we have been supporting Polish and international manufacturers with electronics manufacturing services of the highest quality. This year, we are celebrating 40 years of our company – read more.
Visit our stand:
Evertiq Expo in Warsaw, 28/10/2021, stand No. 221 – Poland, Warsaw PGE Narodowy
Evertiq Expo in Lund, 25/11/2021 – Sweden, Medicon Village
If you would like to arrange a meeting with us during the conference, we warmly invite you to contact us directly via the contact form.
Useful links
Participation in the event for visitors is free, you only need to register:
👉 https://evertiq.pl/expo/waw2021_visit_1405 – Evertiq Expo Warsaw, Poland
How to get to the conference?
👉 https://g.page/pge-narodowy-warszawa?share – Evertiq Expo Warsaw, Poland
👉 https://goo.gl/maps/CxLA1sx5G6Eohe4n6 – Evertiq Expo Lund, Sweden
More about Evertiq Expo
👉 https://evertiq.com/expo/waw2021_about – Evertiq Expo Warsaw, Poland
👉 https://evertiq.com/expo/lun2021_about – Evertiq Expo Lund, Sweden