SMT Surface Assembly
We have three SMT assembly lines, thanks to which we can realize both high-volume and smaller-scale orders by optimizing production. Modern technologies that we use allow to obtaining excellent production precision while maintaining high flexibility and adapting to the customer's design.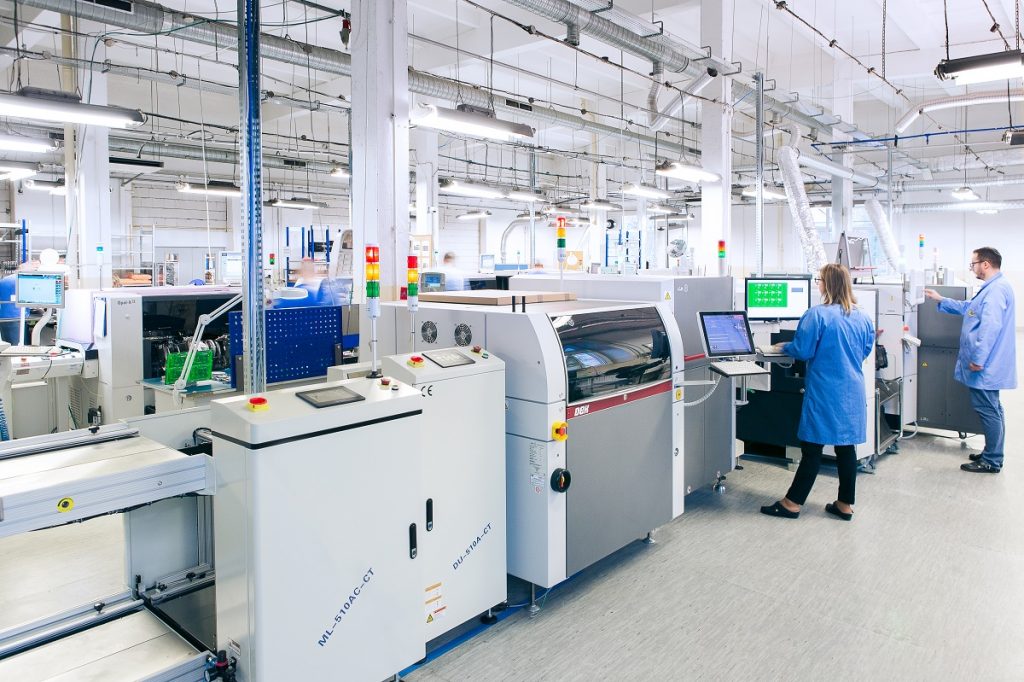 New SMT line for larger needs of your business – serial production
As part of the new line, which IPC performance reaches 48,500 CPH, were included the following devices:
Solder paste printer: ASM – DEK NeoHorizon 03 iX
Solder paste inspection (SPI): ASM – ProcessExpert
Pick & Place: ASM – SIPLACE SX
Reflow oven: Vitronics Soltec – CENTURION 1130
Optical inspection (3D AOI): OMRON – VT-S530
Are you looking for a partner in the field of serial SMT assembly services?
Discover the selected benefits of the new SMT line
ASM – top equipment
ProcessExpert intelligent solder paste control (SPI)
Total repeatability and maximum precision
AOI 3D optical control
Traceability

SMT Assembly – machinery park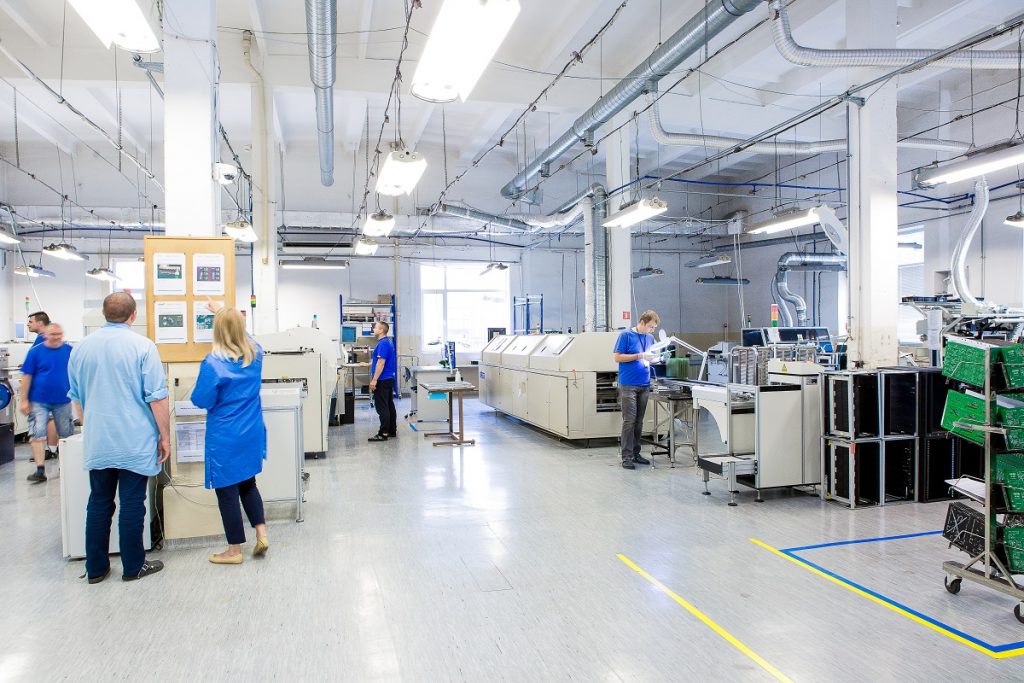 Second SMT line
As part of the second line, which IPC performance reaches 27,000 CPH, were included the following devices:
Solder paste printers: DEK Infinity
Pick & Place: ASSEMBLEON OPAL XII, ASSEMBLEON MG-1R
Soldering furnace: Vitronics Soltec – REHM VXs basic 3150
Optical control (AOI): NORDSON YESTECH BX + NORDSON YESTECH B3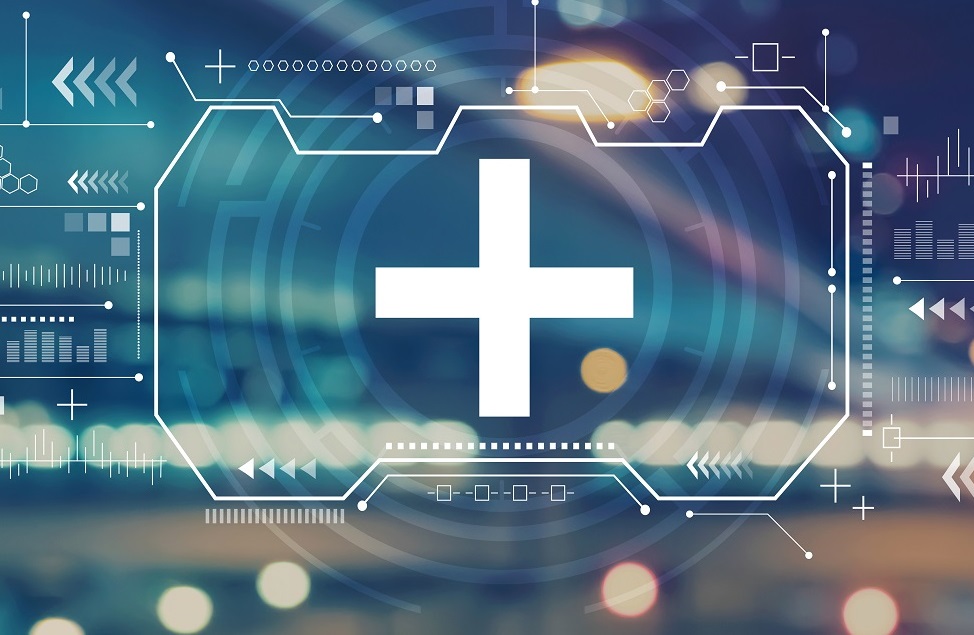 Additional EMS services
As additional services we offer:
Programming
Covering finished products with varnish or protective fillers
Functional tests
Final assembly of devices
Consulting of our team of technologists

We support your business – we provide reliable services

Are you interested in the SMT assembly service? Choose your preferred contact method and learn more
Are you looking for an EMS Partner? We invite you to contact us directly.
We are happy to talk about your needs. Our experts are at your disposal.
Do you prefer to contact by the form? Describe what you need and we will call you back or write to you within 2 days.
Contact our Customer Service office
Phone 1: +48 42 652 79 44
Phone 2: +48 42 942 03 06
We work from 8:00 AM to 4:00 PM from Monday to Friday.