High quality is the basis in our industry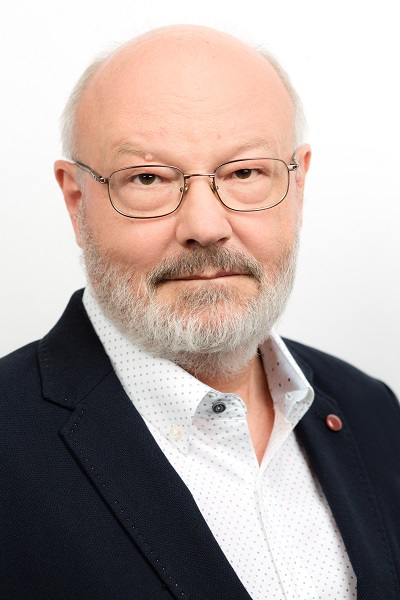 High quality and timeliness indicators guarantee reliability
Precision and reliability are our domain. We work with full commitment and care at every stage of the production process, because what the final effect will be depends not only on strictly refined procedures, but also on the experience of the staff and continuous process monitoring. That is why we focus on multi-stage, strict verification of compliance, thanks to which we can be sure that the products we offer are of high quality and we take full responsibility for them.
In June 2005 internationally recognized German organization TÜV Süd has awarded us with the Quality Management System Certificate ISO 9001:2000 in the field of electronic devices production. We currently have the Quality Management System Certificate ISO 9001:2015.
Piotr Czekalski, Quality Assurance Representative, Technical Director
Quality policy
Our goal is to achieve full satisfaction of our Customers by providing products and services of the highest quality,
which results in achieving a significant position on the contract electronics production market.
Our image and achievements are an important value and reason for the satisfaction of every employee.


Certificates

The quality management system used in our company is based on the requirements of ISO 9001:2015. It is based on Annex SL, which structure corresponds to integration with the requirements of ISO14001, ISO27001, ISO45001, IATF 16949 and others. Since 2005, it has been continuously certified by the recognized organization TÜV Management Service GmbH and thus guarantees the high quality of our products. Our Quality Management System complies to PN-EN ISO 9001 standard. It is used for all stages of production and includes inter-operational and final control activities in each of the production departments.

The principles of company management are based on the PDCA (Plan – Do – Check – Act) approach, which, combined with process management and "risk-based thinking" at all levels of the organizational structure, allows for optimization of operations, efficient use of resources and confidently looking to the future.
UL 94 is a standard used by American Underwriters Laboratories that tests the flammability and fire safety of plastics used in equipment and instruments. The production of tiles in UL ZMPV-0 flammability class means that after two subsequent attempts to light the fire, the flame stops within 10 seconds. Compliance with this standard confirms the absence of a risk of burning drops of the material in the event of high temperatures, which increases the level of fire safety. This is one of the important elements of our conscious approach to production safety.
From September 2020, we are an official member of AIAG (Automotive Industry Action Group). It is a confirmation of meeting the highest requirements for the automotive industry in terms of processes, operations, quality and timely deliveries. It is worth adding that we have been offering the guarantee of reliability and support for the specific business requirements of our clients for many years in the EMS services market.
Standards
PCB printed circuits – production in accordance with the requirements of IPC-A-600 – acceptability of printed circuits.
Assembly – in accordance with the requirements of IPC-A-610 – acceptability of electronic assemblies.
Cleanliness of PCBs and tiles after assembly – the presence of debris on the plates and on assembled panels is checked according to IPC-TM-650: Ionic Analysis Methodologies Test Method 2.3.25 (Detection and Measurement of Ionizable Surface Contaminates by Resistivity of Solvent Extract (ROSE)). Maintaining high cleanliness promotes device reliability and resistance to adverse environmental conditions.
ESD – zone in accordance with the requirements of IEC 61340 – handling of devices sensitive to electrostatic discharge.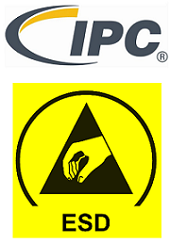 Quality control
Quality control is a multi-stage process, confirming compliance with product specifications:
100% of printed circuit boards are subject to electrical control. Connection continuity, short circuits and quality of metallization are checked.
ATG A5 Neo and Probot 880-05 testers from MANIA Technologies – are used for flying probe testing. The use of modern devices ensures full PCB correctness verification.
ASM assembly machines: SIPLACE SX1 (CP20P) + SIPLACE SX1 (CPP), with spectrum of elements ranging from L0.4xW0.2 mm to L50xW40xH11.5 mm. We also have Assembleon assembly machines, which assemble SMD components with an accuracy of 50/40 microns (chips/QFPs). Each component is checked with a video camera after being loaded from the feeder.
Automatic Optical Inspection – VT-S530 testers from Omron as well as BX and B3 from YesTech – are used to check the correct assembly of SMT and THT, in terms of the correct components and the correctness of soldered connections.
In-Circuit Test Pruftechnik Schneider & Koch ICT tester – enables accurate control of connections and correct execution of the system. We also offer preparation of the ICT tester program and matrix.
Functional tests – according to the customer's recommendation, are applied to finished products in the final phase. This allows you to verify the correctness of operation.
The presence of debris on the plates and on assembled panels is checked according to IPC-TM-650: Ionic Analysis Methodologies Test Method 2.3.25. using the Ionograph 500M.
Electronic assembly processes are carried out in an area protected against electrostatic charges. Work stations, devices and personal ESD protection measures are subject to systematic, documented inspections.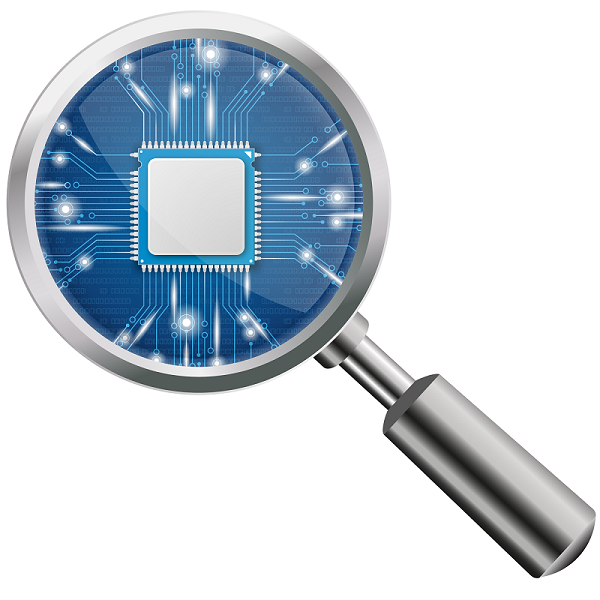 Trainings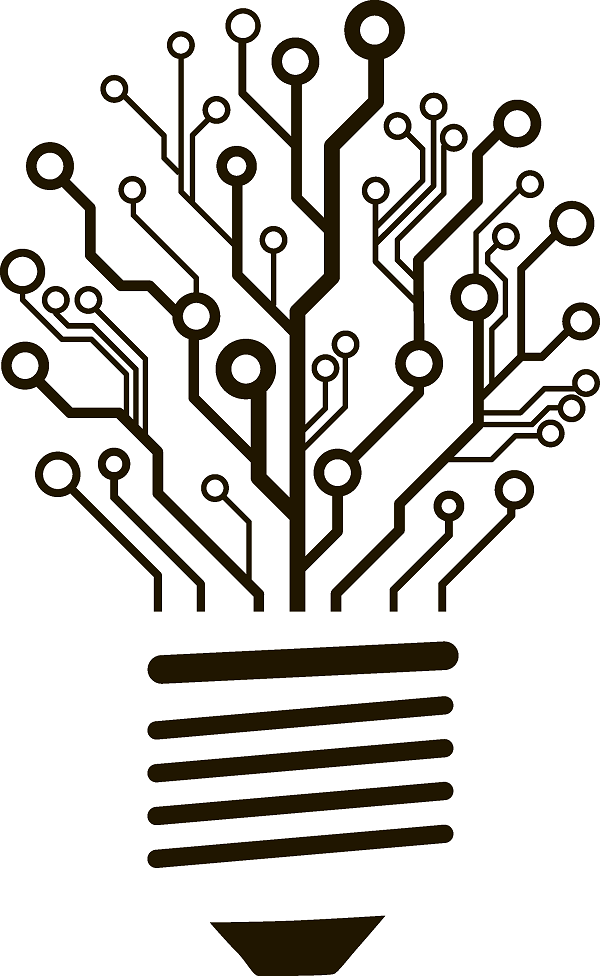 The development of our employees is extremely important to us. They are the company's greatest asset. We strive to ensure that our employees have the opportunity to raise professional competences and broaden their knowledge, which is why we systematically conduct trainings in national and international standards (e.g. IPC, ESD) and other areas related to activities carried out in the company. We are raising the bar because there is always favourable time for development.
That is why we have been delivering electronics and supporting the Customer in implementing new products for 39 years.
Manufacturing is not only a mechanical or chemical process, it also creates a certain idea. Our idea is for Printor's products to give our Customers' devices a guarantee of efficiency and reliability, because in the end it translates into comfort of use and satisfaction of the end users. Our goal then is to provide Customers with products of the highest quality that meet the expectations of their business.
We develop business prospects based on the requirements of interested parties, in particular current and potential Customers.
We operate in accordance with environmental and health and safety standards.
We approach management systemically. Our continuous improvement is achieved by monitoring processes and conducting risk analysis.
We work with proven suppliers who meet high requirements for quality, environment and work safety.
We train employees by raising their qualifications and actively involving them in process improvement.
The quality policy is widely available and applies to all employees.
Our Suppliers
Proven and properly selected supplier network (e.g. TME, Digi-Key Electronics, Farnell, Element14, Soyter Components)
Guarantee of good prices and timely delivery
Selection and evaluation of suppliers using statistical methods
Check our quality,
we
invite you for an
audit
,
and we focus on transparent cooperation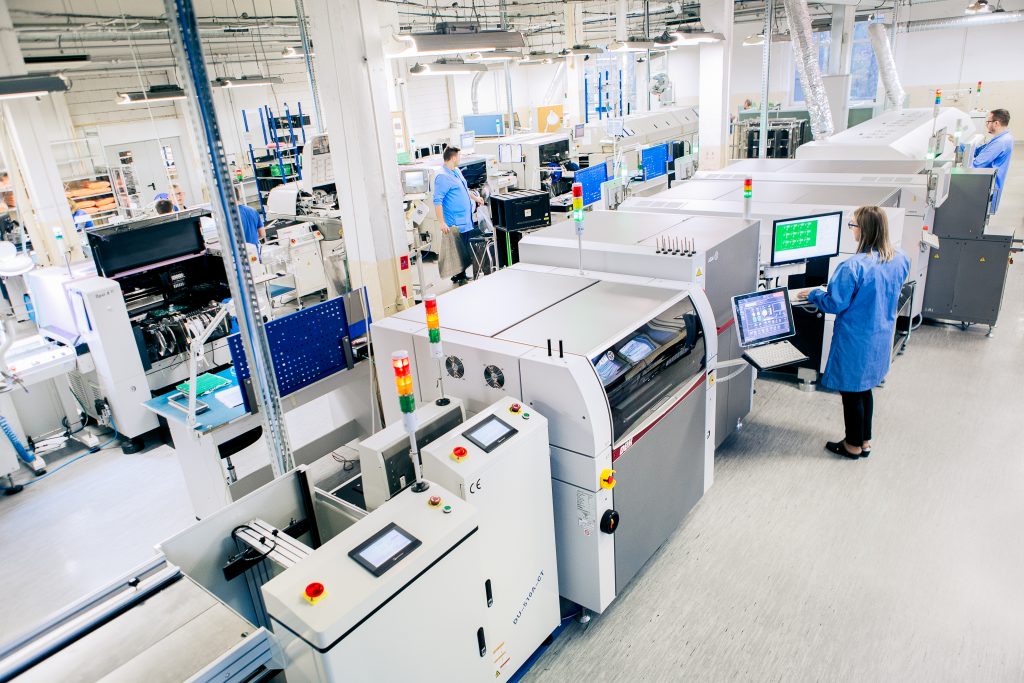 Audit is nothing but benefits
Presentation of technological possibilities.

Visit to production departments – solutions used in practice.

Getting to know your technological requirements and working out cooperation principles together.
Are you looking for an EMS Partner? We invite you to contact us directly.
We are happy to talk about your needs. Our experts are at your disposal.
Anna Kucharczyk
Sales Manager
+48 664 489 324
Do you prefer to send a message? Contact us via the available form.
Files to download – necessary in the process of submitting requests


BOM EN sheet – a list of all elements used in assembly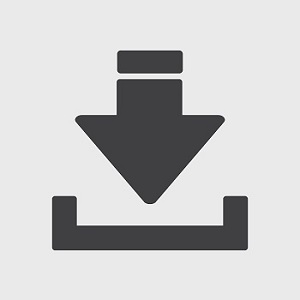 Do you need information about our Technology?