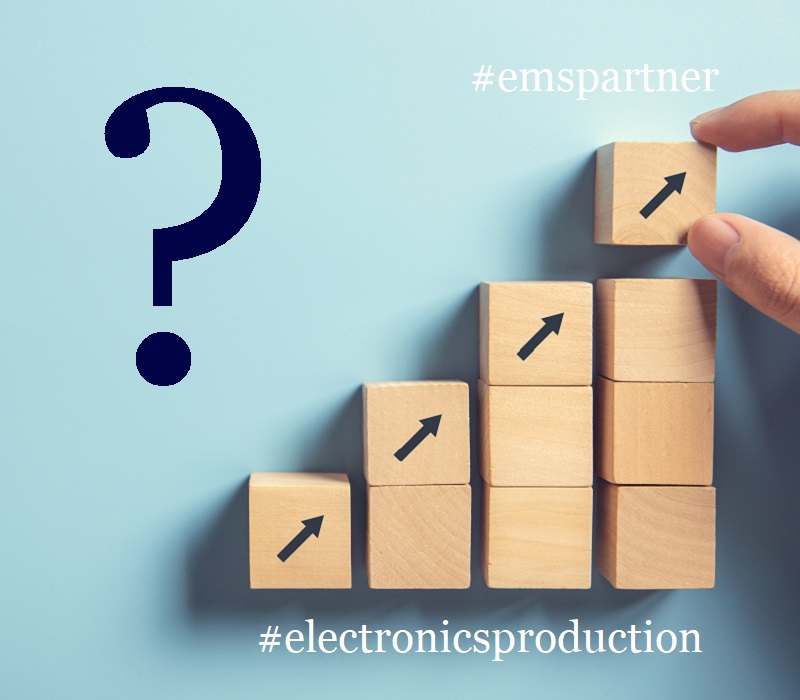 Learn more about the most effective technology of mounting electronic components – gain full repeatability and the highest quality of your products.
Electronic device manufacturers face many difficulties and challenges. Importantly, they concern not only the way of running a business, but also the products and the process behind their production. In order to succeed, they have to make many, often difficult and risky decisions. Many factors must be taken into account at this stage, including the mounting technologies they utilize. What is the most effective way of mounting electronics? Let us explain below.
Available mounting technologies
There are two technologies of mounting electronics on the market – surface mount SMT and through-hole THT. The first one is based on placing components on the board's surface automatically after the soldering paste is applied by a stencil. The prepared electronic board is put in an oven – after that, all it takes is AOI control and it is ready. This solution has many benefits – it works perfectly for small size components. With modern and highly sophisticated machines, they are mounted precisely and extremely quickly. Yet, let's not forget that the process not only requires machinery, but also skilled professionals to ensure its proper operation, as it involves programming the machine, supplying components, and performing a number of other tasks.
As for THT mounting, so called through-hole technology, it involves putting the legs of the component through the corresponding holes in the board and soldering them on the other side. Joining can be done manually, "in waves" – using a machine or by spraying. The big disadvantage of this method is time – the components going through the board are larger, so mounting them also requires more time.
SMT mounting – what is it about and what are its benefits?
SMT mounting is a surface mount technology. It allows for placing electronic components directly on the board, and if necessary, also on both sides. As it has already been mentioned, this method is extremely fast and precise, which is why SMT is the best method for mass production, as it ensures full repeatability.
The SMT surface mount process itself consists of several steps, including:
machine programming,
applying solder paste,
solder paste control,
component placement,
brazing in a multi-profile oven,
mounting quality control on AOI.
Let's also mention that this method has many advantages. Thanks to SMT mounting on high quality machines it is possible not only to obtain tens of thousands of elements per hour, but also to automate the production process.
Furthermore, the benefits include:
miniaturyzacja urządzeń i duża gęstość rozmieszczenia elementów,
możliwość rozmieszczenia elementów po obu stronach płytki PCB,
lepsze właściwości elektryczne płytek,
lepsze właściwości mechaniczne w sytuacji wstrząsów czy wibracji,
możliwość łączenia maszyn do SMT w linię produkcyjną,
obniżenie kosztów produkcji w przypadku ilości seryjnych.
We would like to point out that we offer comprehensive services in the field of SMT electronics mounting. They include a number of extra services, and in this combination let us individually adjust the extent of work to the customer's needs. Our PCBs are produced in accordance with IPC-A-600 standards and requirements, which results in a high quality product. Our comprehensive range of services includes CAD preparation, single, double or multilayer inserts, notching, milling and much more. All the products are also subjected to electrical tests, which prove the proper functionality of the product. Our customers also receive professional advice from our technologists concerning the preparation of assigned projects for serial production.
Moreover, our comprehensive scope of services also includes supply management. In this regard, we take care of component procurement, delivery tracking, warehouse management and just-in-time deliveries. Consequently, we provide a comprehensive range of contract electronics manufacturing services (pcb manufacturing, smt assembly, tht assembly and supplementary services associated with electronics manufacturing) – all backed up by guaranteed reliability and on time delivery!
Are you looking for an electronics supplier, EMS Partner? Feel free to contact us directly.